Marin Educational Therapy
multi-sensory, explicit, research-based instruction
Contact
For any questions, comments and appointments please send a message now to reach Miranda by email.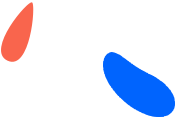 We are so grateful for the extra help you provide Sophie. You are the perfect mix of positive support and reinforcement while also prepping her for what's to come. Sophie looks forward to her time with you, as she says you always make learning fun!
Miranda was an incredible support for our son – who has dyslexia and dysgraphia. He is not a traditional learner and Miranda knew how to help him show his intelligence by using multi-sensory strategies. We are forever grateful for her compassionate support of our entire family as we navigated the public school and searched for the right learning environment where he could thrive.
Miranda was a savior for a family. I look back and feel so grateful for Miranda's understanding about our son's separation anxiety, and her patience helping him regain confidence about learning. Thank you Miranda, from the bottom of our hearts.